When I was just a little boy, many moons ago, my interest in technology soon became clear.
I had a lot of Lego Technics as a kid, I've built and flew model airplanes for over 20 years, made large stunt kites, built computers and arcade cabinets, did some masonry, welding and plumbing, created computer programs and designed websites and 3D graphics, worked on (classic) mopeds and motorcycles, helped my best friend with his British V8 sports car, and I've even started making maille armor about 12 years ago.
Yeah... I like to keep busy ;-)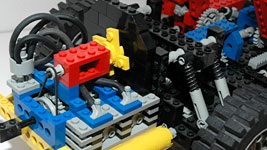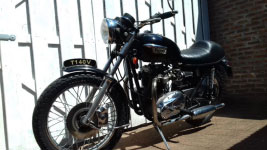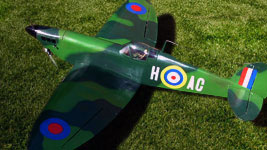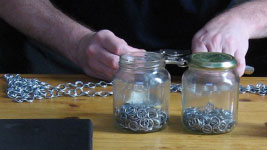 I got possessed with the voodoo hocus pocus of electricity quite early in life. My dad had a Philips EE2010 electronics set, and together we built the projects in the book. I think I soldered my first circuit when I was about 8 years old.
So the most obvious choice was to start studying electronics, but that turned out a bit different than expected.
I never liked school. For me learning from books is very difficult.
So when I was about 20 years old, I decided to quit school and to find a job.
After working as an assistant systems administrator at an art school for several months, I got the opportunity to start working for a laptop manufacturer, repairing the laptop motherboards at a component level. Here I developed my electronic skills even more, troubleshooting complex circuits and soldering tiny little SMD components. Within the first year I was the main guy to go to with the more difficult failures. This even lead to becoming a junior product engineer for this same company a few years later.
I've had many different jobs over the years, from testing and troubleshooting x-ray machines to repairing industrial electronics.
And with every job learning and developing myself to become better.
But I think I've learned to most at home. The most exiting thing I've learned was the use of PIC microcontrollers about 13 years ago.
I already had a lot of experience programming, so it was not that difficult to learn the PIC Basic language.
But the possibilities of simply cramming some lines of code into a single chip opened up a whole new world for me.
Now I could easily make much more complex circuits, communicate with machines and other components using I²C, RS232 or USB communication, and even build robots.
Want to see more?
Scroll down to my projects page...