When I was just a little boy, many many moons ago, I got possessed with the voodoo hocus pocus of electricity.
My dad had a Philips EE2010 electronics set, and together we built the projects in the book.
I think I soldered my first circuit when I was about 8 years old.
So the most obvious choice was to start studying electronics, but that turned out a bit different than expected.
I never liked school. For me learning from books is very difficult.
So instead of doing my homework, I spent most of my time on my many hobbies.
When I was about 20 years old, I decided to quit school and to find a job.
After working as an assistant systems administrator at an art school for several months, I got the opportunity to start working for a laptop manufacturer, repairing the laptop motherboards at a component level. Here I developed my electronic skills even more, troubleshooting complex circuits and soldering tiny SMD components. Within the first year I was the main guy to go to with the more difficult failures. This even lead to becoming a junior product engineer for this same company a few years later.
I've had many different jobs over the years, from testing and troubleshooting x-ray machines to repairing industrial electronics.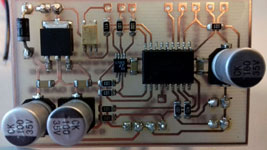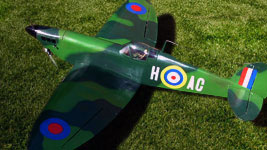 But I think I've learned to most at home, spending time with my hobbies.
Not only electronics, but all forms of technology hold my interest, from modern to ancient.
I've made large stunt kites, built and flew RC model airplanes for several years, and I've even made medieval maille armor.
My goal is to learn as many different techniques as possible, so it will help me come up with faster and simpler solutions to complex problems.

The most exiting thing I've learned was the use of PIC microcontrollers.
Already having experience programming, it was not difficult to learn the PIC Basic language. But the possibilities of simply cramming some lines of code into a single chip opened up a whole new world for me.
Now I could make even more complex projects, expanding my interest in robotics.

Want to see more?
Scroll down to my project gallery...